Transform your business to meet the
demands of the modern rail industry
RTS Solutions is helping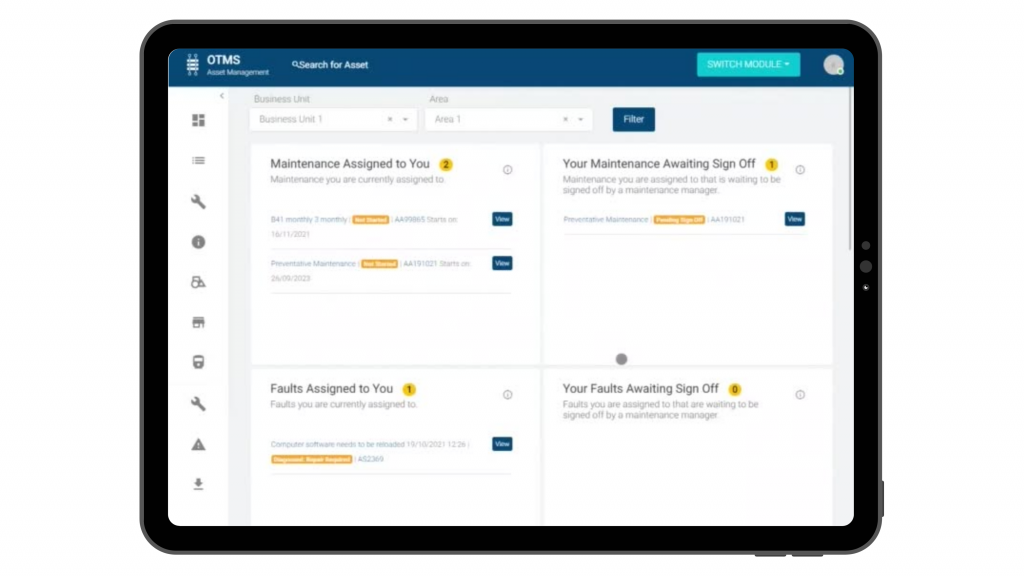 businesses negotiate the significant challenges that the transformation of the UK rail infrastructure presents through our innovative and cost affective digital solutions.
As the transportation industry changes and transforms at pace and the demands for emerging technologies grows businesses will find that existing platforms practices and processes often don't fit in with the modern way of working, having access to information and systems at anytime is now essential to keep your business ahead of the pack and RTS are able to assist you in moving to mobile working.
Organisations can find themselves locked into maintaining and operating expensive yet essential heritage legacy systems, these systems may often be at the core of the business driving activities around safety and performance measurement.
Industry change and modernisation means to meet the demands of the modern railway, business and the end user there is a need for organisations to integrating these legacy systems with new technologies and digital platforms.
RTS has a proven record for helping organisations with legacy system constraints access critical operational information faster and easier than ever before whilst ensuring safety and productivity are never compromised and costs remain controlled.
We can assist you with integration of such things as
• Rail Industry's logistic ordering and planning system (NROL) – all rail borne work orders
• Rail industry's working timetable (WTT) – movements on the rail network including freight trains, empty trains coming in and out of depots.
• Rail industry's Train Schedule (Schedule) – train schedules from ITPS
• Rail industry's Train Movements (Trust) – reports of train movements past timetabled calling and passing points.
Not only can RTS help you integrate these systems into your desktop and office environment we can also aid you in utilising the data in the field on any connected tablet or mobile device.
Organisations can also utilise this data alongside our bespoke mapping software and operational planning applications to give end users a truly detailed view of the movements on the railway network and information about their work sites.
RTS Solutions are also able to provide organisations with views of essential rail industry information to allow track teams to deliver efficiently and safely by utilising
Network Hazards Data – Railway risk register
Rail Location & Access point Data – approved access and egress points for railway work sites
We can integrate this data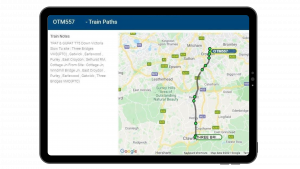 into your existing platforms or create bespoke applications to suit your needs.
In an age where information and instant updates are essential to everyone RTS can help your business get mobile, with the ability to integrate information and legacy system into your existing platforms or to create applications that are easily accessible from anywhere on a connected mobile device.
RTS can give your organisation and teams access to essential safety, risk and hazard information whilst on the work site. Our asset Management application also gives your engineering teams the ability to complete tasks in the field on a tablet or other mobile device.
With applications that are easy to access and use in the field, instantly update and give users real time feedback RTS are the perfect partner for your organisation in a constantly changing and connected world
Modernise your business to meet the demands of the digital railway
If you would like to know more about the wide range of Digital services RTS Solutions can provide and how we can help shape your business to ensure you are ready for the modern transport environment and the opportunities it presents then contact us to see how we can help.