Asset Maintenance
Management
Streamlining asset management
across the UK rail
Asset Maintenance Management
The RTS asset management system is an intuitive solution offering exceptional asset management and maintenance functionality for engineers, managers and other key rail network operatives across the UK. With comprehensive dashboards, powerful lifecycle creation and maintenance verification, the system is designed to help users comply with railway and engineering standards and maximise machine availability.
Improve productivity for users by having all asset management information in one place.
Display a wide variety of asset components and have the appropriate tasks assigned quickly and easily.
Have access to detailed documentation that facilitates enhanced knowledge and makes it easier to complete tasks.
Create thorough maintenance calendars to develop better safety protocols.
A full history of a machine available to users and the ability to export this data to share with the business and external sources such as regulators.
Compliance to railway and engineering standards.
Improved and detailed end-to-end asset management and the management of maintenance events and unplanned activities.
Better machine utilisation and component traceability.
Why should you choose RTS solutions for your software needs?
Software experts: We have developed a stellar reputation for our knowledge of operational and safety solutions for the rail network. All RTS engineers have the know-how to create applications with the best possible user experience.
Tailored solutions: We develop customised solutions based on client needs and will take the time to understand your requirements from day one.
Cost-effective apps: No matter your budget or industry, we pride ourselves on creating applications that meet the highest standards of excellence.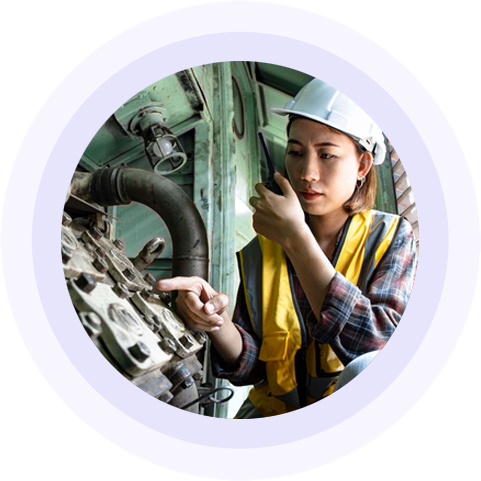 Learn more about our asset management solution today
Contact us today for more information on our asset management
solutions or email team-rts@rts-solutions.net.