Supplying Tech
To The Track
Harnessing the power of digital
technology for improving operational
performance across the rail network.
Serving the Rail Industry
RTS Solutions is a leading data-first software company who, through its close industry collaboration, provides technological systems which solve the various challenges faced by the railway industry. 
Through a combination of forward-thinking digital software solutions and expert technical support, we streamline clients' workflow processes to increase efficiencies, reduce costs and enhance safety across the rail network. 
Driven by data, we listen and engage with our clients to create tailored software solutions that deliver a diverse range of commercial and operational benefits. Designed with standards compliance at their core, they also assist with compliance procedures and management processes. 
Legacy systems often have limited functionality, preventing businesses from accessing critical operational information like train movements on time. We provide data-driven solutions that help organisations integrate legacy systems with new technologies to obtain the information they need quickly. This includes logistic ordering and planning systems, working timetables, train schedules from the Integrated Train Planning System (ITPS) and more.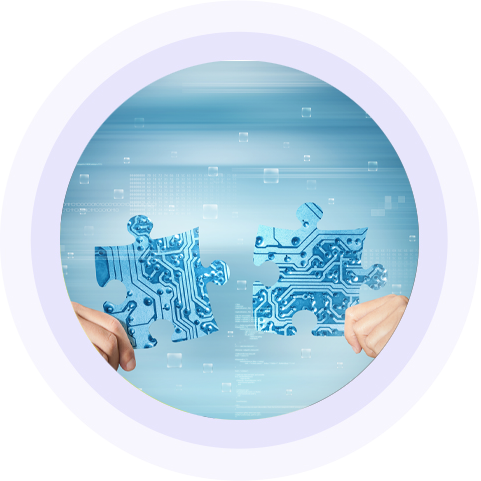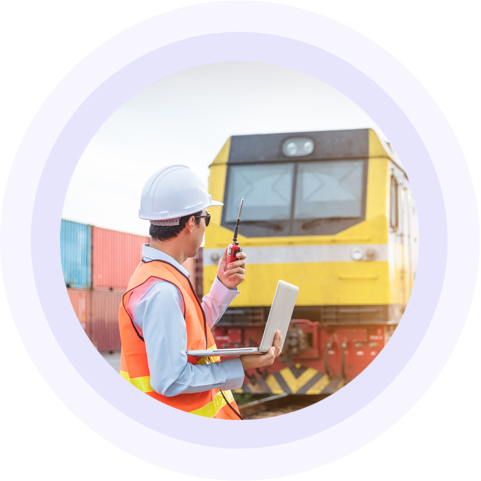 From sudden breakdowns to staff injuries, there's a huge range of risks involved in the rail industry. Our systems help clients gain remote access to safety, risk, and hazard information on the go, helping them to manage operations safely, efficiently and at speed. 
Our software helps to identify all kinds of safety-critical information, including network hazards of working on rail infrastructure, the locations of access points for engineering crews to gain safe access to the railway line, and much more.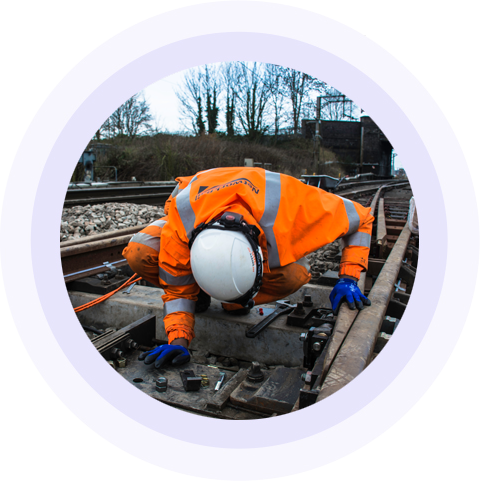 Our RTS Ops Suite offers exceptional functionality in the areas of work order and resource management, enabling rail companies to plan, resource and validate key rail network jobs and processes. 
Work order management: These solutions offer tremendous value when it comes to helping companies allocate, plan and progress the completion of work items within the rail infrastructure. Features includes importing and validating revenue work order changes, auto assigning rail specific location data and more. 
Resource management: These solutions provide rail companies with a way to manage personnel, monitor essential competencies and route knowledge data, produce quarterly and weekly work roster, plant plans and more. 
Asset Maintenance Management
The RTS On Track Asset Management System (OTAMS) is a powerful solution for improving plant asset management, plant maintenance scheduling, plant preventative maintenance and asset plant reporting. 
A fast-acting system, OTAMS has several benefits. This includes adapting for unplanned maintenance workflow, improving machine utilisation, integrating with local systems and ensuring railway and engineering compliance.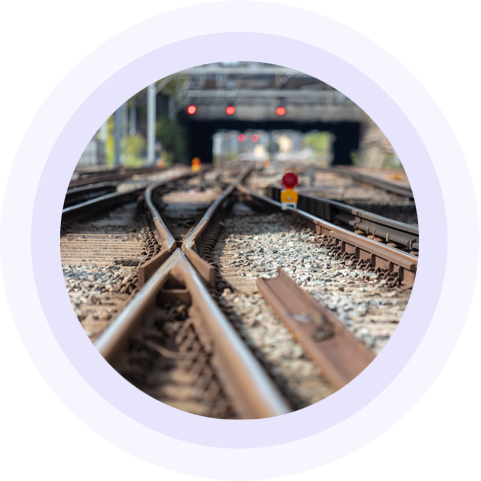 Fault & Incident Management
The RTS Fault Management System (FMS) is an adaptable rail industry solution that identifies patterns in fault data, offers detailed fault information and provides a full audit for making sure all actions are tracked successfully. 
With a rich set of incident reporting software tools and alert-based staff notification, FMS is an ideal solution for being proactive in the face of incidents that may happen at any time of day. 
The RTS Safe System of Work Planning System (SSoWPS) empowers planners to generate Safe Work Packs (SWPs) that are fully compliant with national safety standards and improve the management of operational and occupational risks. 
Versatile and intuitive, our SSoWPS solution can be integrated into existing systems, offer full validation of SWPs, removes the need to create multiple packs and comes with a range of other safety benefits. 
Why choose us for your software needs
Decades of experience: We've developed a reputation as one of the UK's leading real-time operational solutions providers. Our engineers are experts in asset and resource management, intuitive mapping and safety system apps. The team understands and listens to customers, providing meaningful technological solutions which keep the railway moving.  
Completely bespoke solutions: We work with our clients on an individual basis to improve their operations. Customers regularly approach us requiring off-the-shelf products. We have the technical skillset and resources to create tailor-made systems or build a new custom-built solution entirely from scratch. 
Helping the railway industry and beyond: In addition to developing software for the rail industry, we have the capability to help brands in multiple industries create apps for increasing productivity.  
Cost-effectiveness: All our digital solutions are designed to support business workflows and optimise resources. We work closely with our clients to understand their budget and   develop the right tools accordingly.